Solutions
Overview
Type 86 custom clearance is defined as any lump sum of goods imported under fair retail value of $800 dollars PER DAY, which can be cleared without payment of taxes by a buyer/importer. Our Global E-Commerce Gateway (GEG) Web Services are well-engineered to process mass volume of international parcels especially for Type 86 entries. We, MIQ Express, is currently the market leaders for Type 86 Entry into the United States, processing 150+ million entries (E-Commerce parcels) to this date since January 1, 2020.
Global End-To-End Excellence
Traditional Global ecommerce logistics are time costly and complex, leaving a lot of room for error as different organizations are involved throughout the processes. The difference between traditional logistics and our GeG web services is that we encompass all master data, fundamental processes, and specific documents into one central repository.
Then GeG streamlines transactions, distributions, import/export customs' clearances, warehouse management, document management, and shipment tracking. Making eCommerce cross-border processes scalable, flexible, and easy to manage in one pivot point. Instead of multiple organizations signing off on roles accomplished, users can register and sign off in whichever roles and responsibilities they play in the shipment.
Using our system allows individuals to conveniently to play one or more role(s) to organize and speed up the processes of shipment. Different features on our system allow users to access their shipping plans' information and work processes accordingly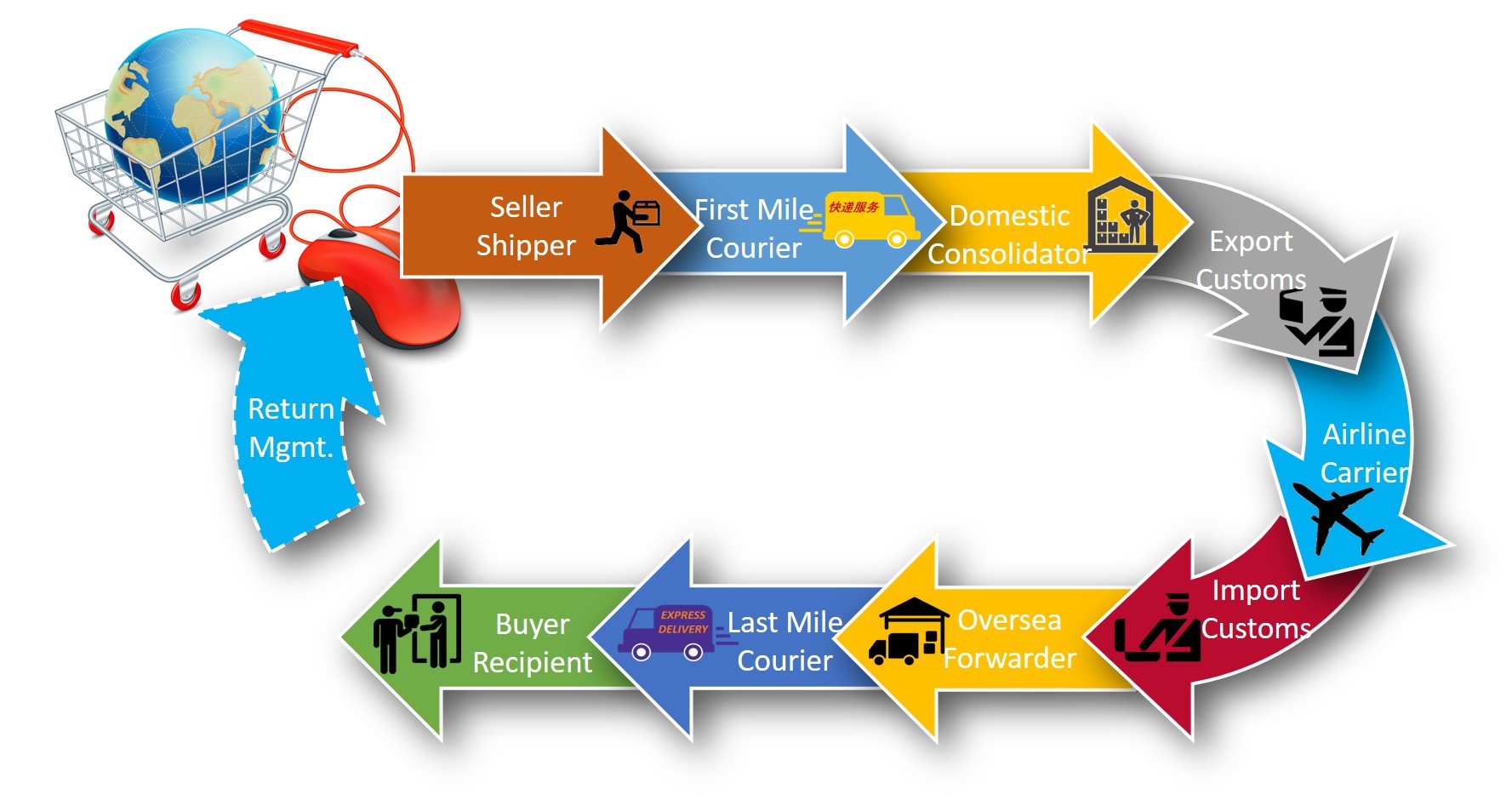 GeG Web Services
GeG is acting as an internet central hub(s) that accommodates cross border related users, e-businesses, systems, technologies, service providers, return management, and third-party logistics (3PL) to collaborate as a global on-demand logistics network. Users are able to collaborate and communicate with oncoming logistical tasks. We help multiple companies streamline applications to simplify the tedious task of checking in and accessing high volumes of parcels at different times.
This also helps the interactions of different individuals with performing tasks to go smoother while exchanging different forms of logistical information. By integrating all tracking information and documents onto one central repository, users can easily access information about where and when shipments are arriving/departing — all from the power of their fingertips.
Users can manage all forms of logistics within the database including inbound and outbound transportation, fleet management, warehouse supply, and other materials that are needed to fulfill orders. This makes inventory management and planning a breeze. Users are able to process shipment information directly to the United States Customs and Border Protection.
This is essential for smoothly controlling and maintaining mass quantities of parcels.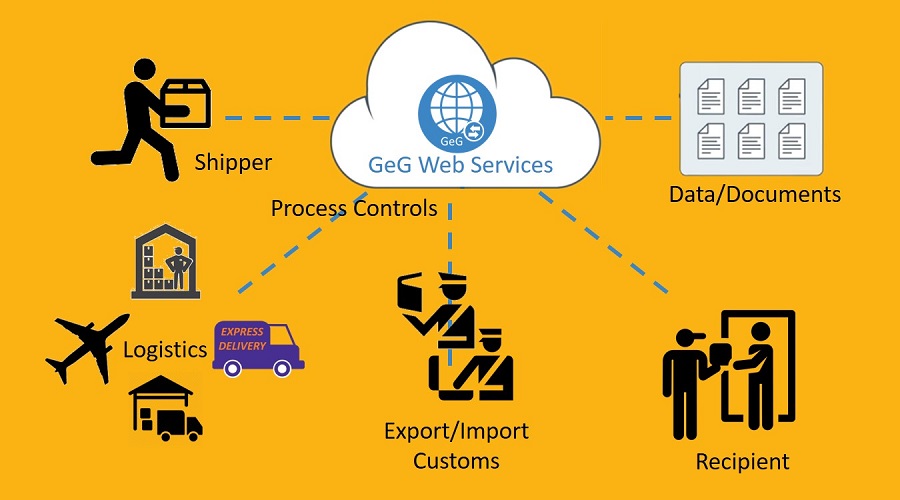 Seamless Integrated Solutions
GeG integrates data, and documents with Artificial Intelligence modules to analyze the logistics data and documents. The AI modules will automatically update the shipping status and move the process workflow to the next step(s). It helps not only exchange different forms of data much more efficiently and quicker but also reduce human resources and errors dramatically.
Digital Transformation
Having a central repository of data, all logistics documents, such as manifest, can be automatically pre-generated or generated on demand, which simplifies a once tedious and error-prone process. Now that everything including data, processes, and documents are all in digital forms, mass amounts of parcels can be processed quickly and tracked at a fraction of time.
Rapid Customs Clearance
Our system has direct connection to United States Customs and Border Protection (CBP) which makes custom clearance and monitoring extremely quick and accurate.